Beauty
10 of the Best Beauty Gift Sets on Offer this Christmas
Everyone enjoys a little pampering, especially over the winter season, so we've created this handy guide to some of the best beauty gifts on offer for Christmas 2019.
Although Christmas might be the ​most wonderful time of the year, alongside picking up extra shifts, visiting friends & family and drinking a little too much at your work's Christmas-Do, it can be hard to find the time for gift shopping.
But never fear! Whether you're looking for your significant other, your mother or your bestie, from beard grooming kits to vegan makeup essentials, we've got you covered.
1. Tisserand's Roll-On Essential Oils
With four different scents to help people sleep better and relax, Tisserand's roll-on essential oils are the perfect gift for those who find sprays too overpowering. All wrapped up in a gorgeous box, this little set makes a great self-care gift for someone who finds it hard to unwind after a hectic day.
2. Ted Baker Men's Nightjar
It's 2019, we know men love a little pampering too! This luxurious set includes a Cashmere Gold body spray & wash, a comb with a smart pouch and a gold-edged mirror. Whether it's for your S.O., your male best-friend or your dad, this set will surely make them feel like a true gent.
3. B. Vegan Gift Box
Do you have a friend who keeps mentioning how they want to adapt to a more eco-friendly beauty routine? Help them get started with this set of vegan essentials from Superdrug's vegan range. All products are cruelty-free, meaning your friend can enjoy pampering, safe in the knowledge that no animals have been harmed in the process. What's more, this is a routine they can stick too, Superdrug provides a wide range of affordable vegan products to help us care for the environment and treat ourselves at the same time.
4. Ted Baker Ultimate Harmony
Ted Baker's Ultimate Harmony gift box is perfect for makeup lovers. Complete with nail polish, mascara, eyeliner, lip balm, bronzer, highlighter, eye-shadow & fan brush all presented in a beautiful burgundy keepsake box. And currently it's selling for ½ price at Boots.
5. Essie Candy Box Gift Set
Essie's Candy Box gift set would make a great stocking filler or secret Santa gift. Including three festive shades; Thigh High (dark red), Penny Talk (rose gold) and Mademoiselle (sheer classic pink).
6. The Book of Ghost Gift Set
These adorable fantasy-book inspired Ghost gift sets come in miniature or large and a range of scents. The miniature set comes with lip balm or nail varnish and a 10ml perfume bottle, whilst the large set vary based on scent. The large Sweetheart edition includes a 50ml and 5ml perfume bottle, bath oil, body souffle, hand-cream and a cosmetics purse. Pick from four gorgeous scents; Deep Night, Sweetheart, Dream and Eclipse. The perfect treat for the bookworm in your life.
Oldrids & Downtown: £9 (Mini Set)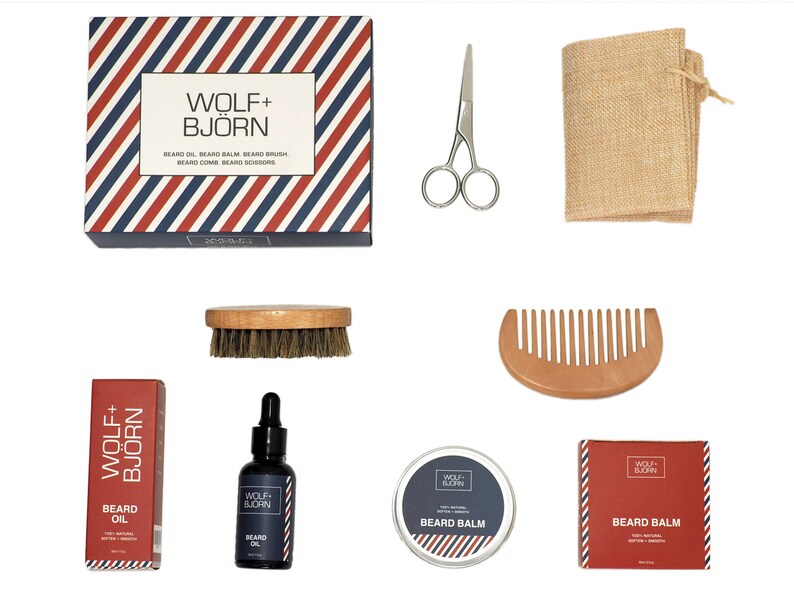 7. Wolf & Bjorn Beard Grooming Kit for Men
Wolf and Bjorn's luxury beard grooming kit comes with beard oil, beard balm, travel pouch, beard brush & comb, all presented in a smart gift box. Using natural ingredients including jojoba oil, aloe vera, tea tree oil, almond oil and beeswax, this set will help keep his beard soft and luscious.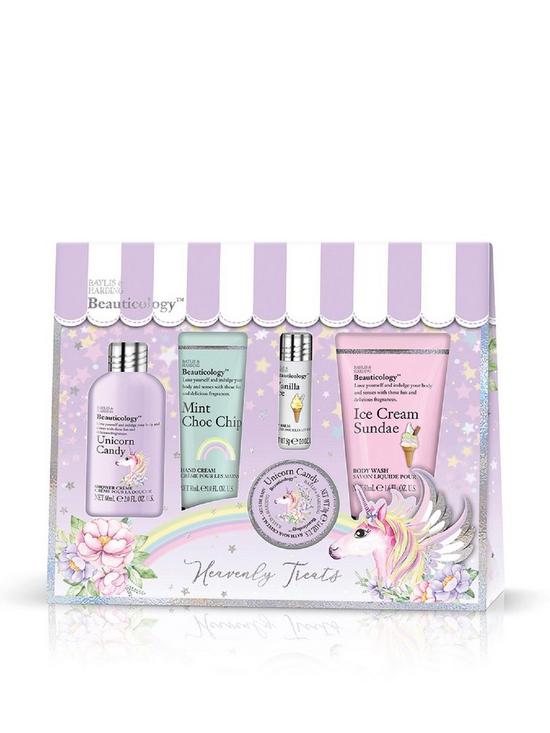 8. Baylis & Harding Unicorn Holiday Pamper Set
A super cute and affordable (at the time of writing, you can pick one up for just £6.50 at Sainsbury's!) gift set for a teen or tween. The set includes 5 magical beauty products; Unicorn Candy shower creme, Mint Choc Chip hand cream, Vanilla Ice lip balm, Ice Cream Sundae body wash and Unicorn Candy bath soak crystals.
9. Irresistibly Juicy Strawberry Festive Gift Set
A festive bath set made with cold-pressed strawberry seed oil. Includes body butter, shower gel, body polish and soap all in a delightful strawberry scent. A wonderful way to pamper your bath-loving friends. The Body Shop is also offering this festive set in mango, rose and almond editions.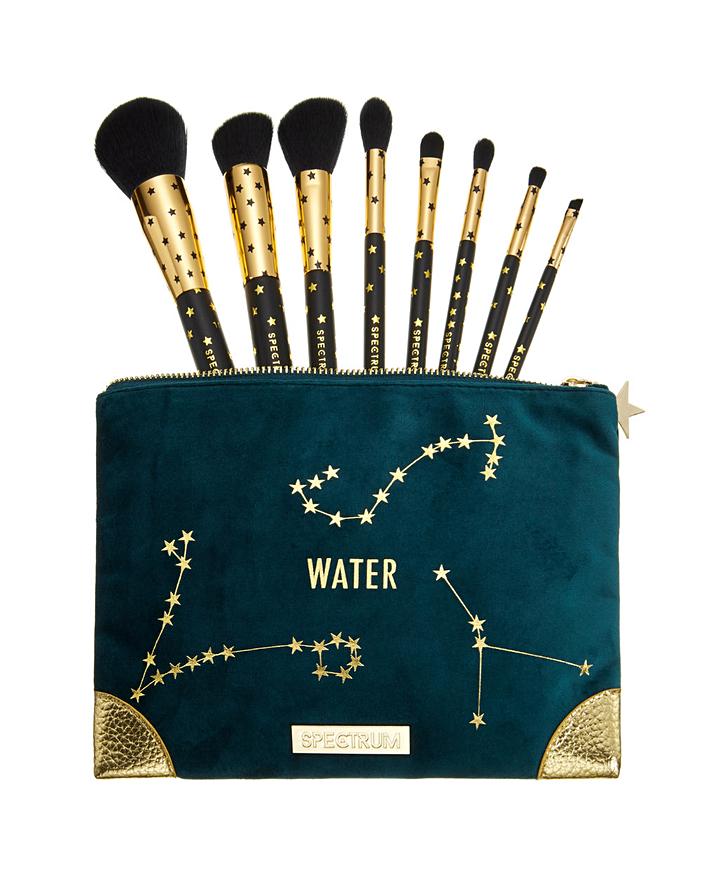 10. Spectrum Zodiac Water 8 Makeup Brushes & Bag Set
Spectrum Zodiac gift set comes with eight vegan and cruelty free makeup brushes. This beautiful zodiac inspired makeup set comes in water, fire, earth and air editions. A gorgeous gift for astronomy enthusiasts. Check out the list below for which star signs match which element.
Water: Pisces, Cancer, Scorpio
Fire: Aries, Leo or Sagittarius
Earth: Capricorn, Taurus or Virgo
Air: Gemini, Aquarius or Libra