Fashion
12 Zodiac Inspired Charms for Christmas 2019
These zodiac sign inspired charm necklaces are a beautiful and thoughtful way to treat your horoscope obsessed loved-ones this Christmas. With a necklace to suit each of the 12 zodiac-signs, this list will help you find a truly special gift, whether you're looking to treat your girlfriend, mother or best friend.
Including items from UK Etsy sellers and Not On the High Street, with prices ranging between £15 – £40, check out our horoscope gift guide for a unique present with sentimental value.
1. Aries: Around the World Wanderlust Necklace
Dates: 21 March – 19 April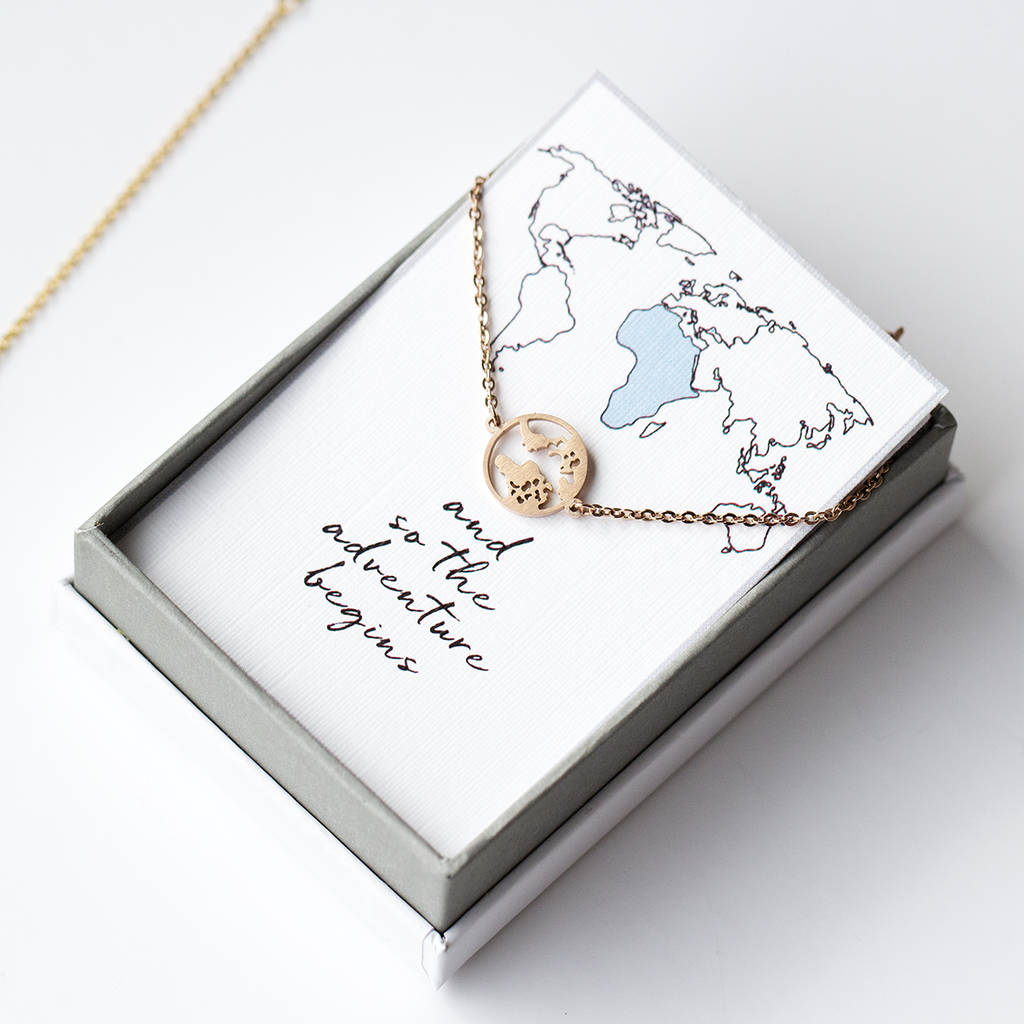 Aries are born with a deep desire for travel and adventure, so treat them to this wanderlust inspired necklace from Studio Hop. Displayed in a smart grey box with backing card this is a thoughtful gift for an Aries.
Not On The High Street: £15.00
2. Taurus: Bull Necklace
Dates: 20 April – 20 May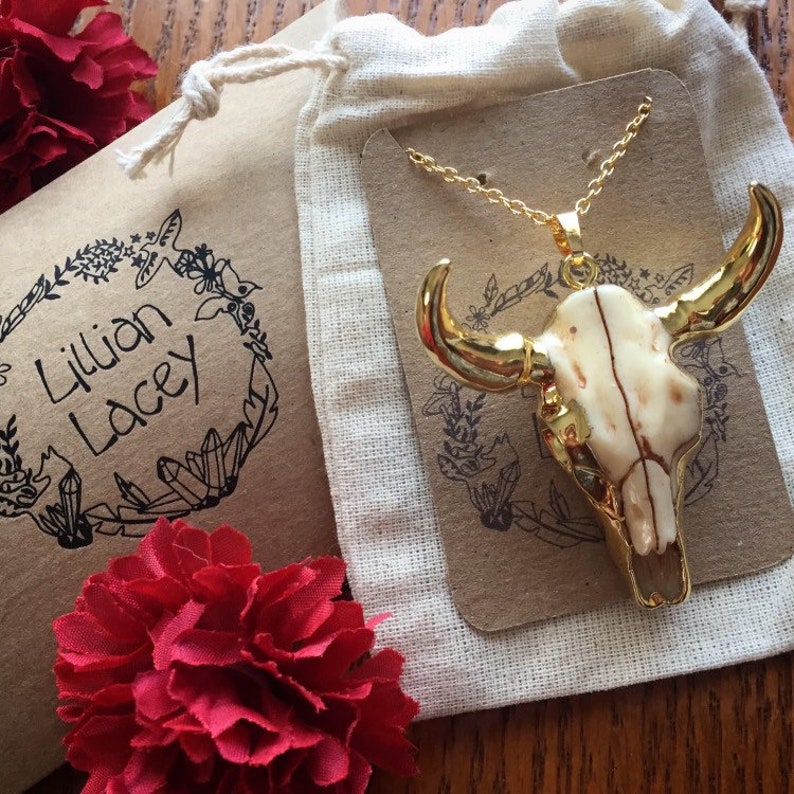 Strong and dependable, a Taurus is bound to adore this bold brass, rock-and-roll inspired bull pendant by Lillian Lacey on Etsy. Available in gunmetal black, silver-plate or gold-plate, this is a statement necklace with festival vibes.
3. Gemini: Personalised Charm Necklace
Dates: 21 May – 20 June
Brighton based jewellery designer, Posh Totty, allow you to personalise the text on the letter disc of these Gemini inspired charm necklace. You can also select from different metal types (gold, rose-gold, yellow-gold) and text finishes (clear, black) to create a truly unique gift to suit the curious and kind nature of a Gemini.
4. Cancer: Sterling Silver Crab Necklace
Dates: 21 June – 22 July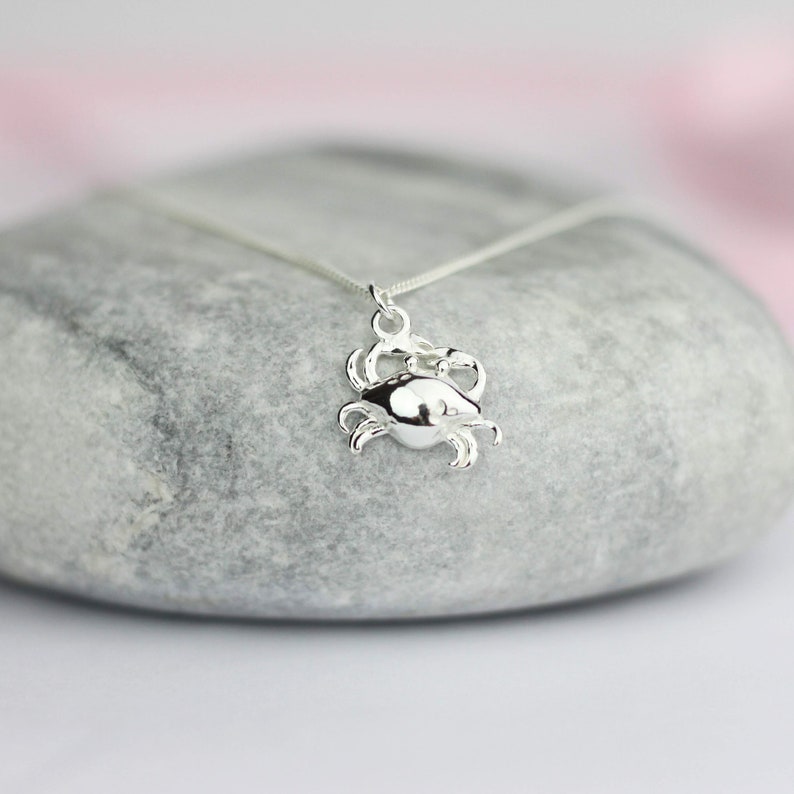 Compassionate, yet passionately protective, Cancer's will adore this subtly beguiling crab pendant by Cocolla Art on Etsy. Made from sterling silver, this necklace is bound to impress the sentimental Cancer.
5. Leo: Origami Lion Necklace
Dates: 23 July – 22 August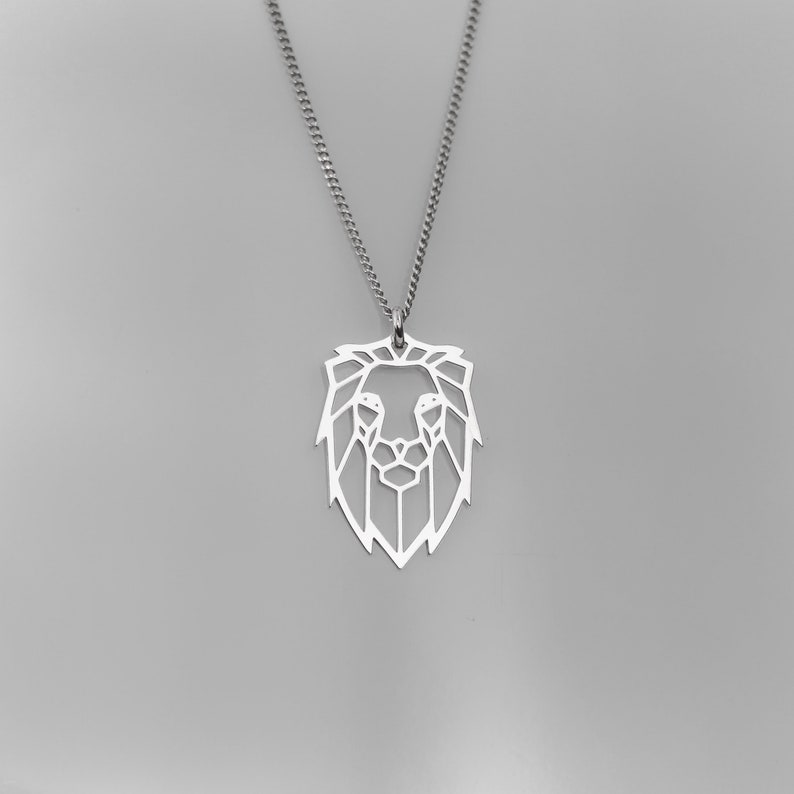 This origami-style lion necklace in sterling silver will suit the vivacious characteristics of a Leo. From the same Etsy shop as the Cancer Crab pendant above, Cocolla Art has a wonderful range of silver, gold & rose gold jewellery. Displayed proudly on their chests, this pendant will remind Leo's to celebrate their fiery, self-assured nature.
6. Virgo: Constellation Necklace
Dates: 23 August – 22 September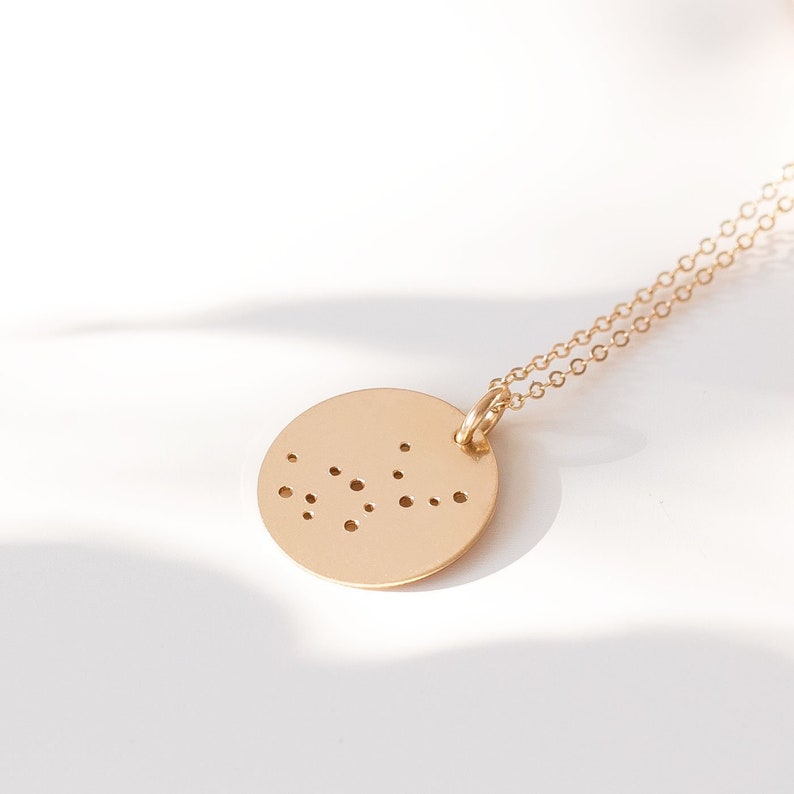 The analytical and practical Virgo will be drawn towards this subtle nod to their Zodiac star constellation. Designed by Ahne Jewelry on Etsy, this necklace features a minimalist round pendant with tiny hand drilled punctures mapping out the Virgo star constellation. You can select between Sterling Silver, 14k Yellow Gold or Rose Gold filled.
7. Libra: Scales of Justice Necklace
Dates: 23 September – 22 October
Sporting a delicate set of scales, this necklace by Unique Anomaly on Etsy, evokes the diplomatic grace of a Libra. A beautifully subtle nod to a Libra's sign. For an additional price you can also customise this necklace with the Swarovski birthstone of your choice to create a truly special gift for your loved one. Sapphire is the birthstone for September born Libra's whilst Pink Tourmaline is the October birthstone.
Scorpio: Scorpion Charm Necklace
8. Dates: 23 October – 21 November
Passionate, stubborn and brave, Scorpio's will adore this striking clear gold-plated metal scorpion charm by Kate Spade. Originally £55, this pendant is now a steal at just £29.
9. Sagittarius: Zodiac Necklace
Dates: 22 November – 21 December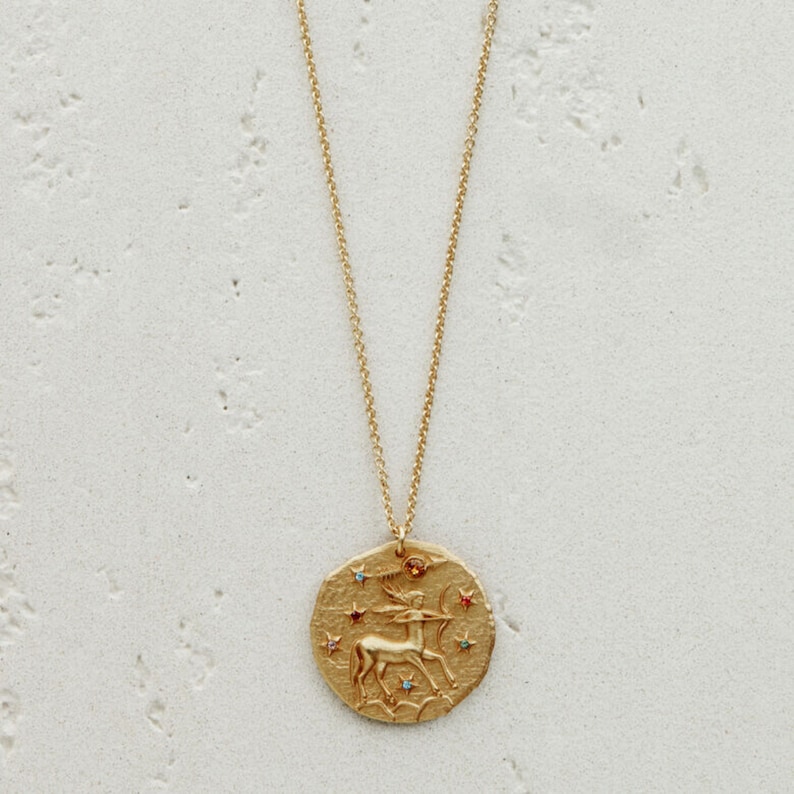 The fun-loving and energetic Sagittarius will love this free-spirited, unique design from BYCECELUXX on Etsy. Displayed on a round gold vermeil pendant, this necklace features a centaur surrounded by small colourful gemstones. A bright charm for the most extroverted and optimistic star sign.
10. Capricorn: Sterling Silver Necklace
Dates: 22 December – 19 January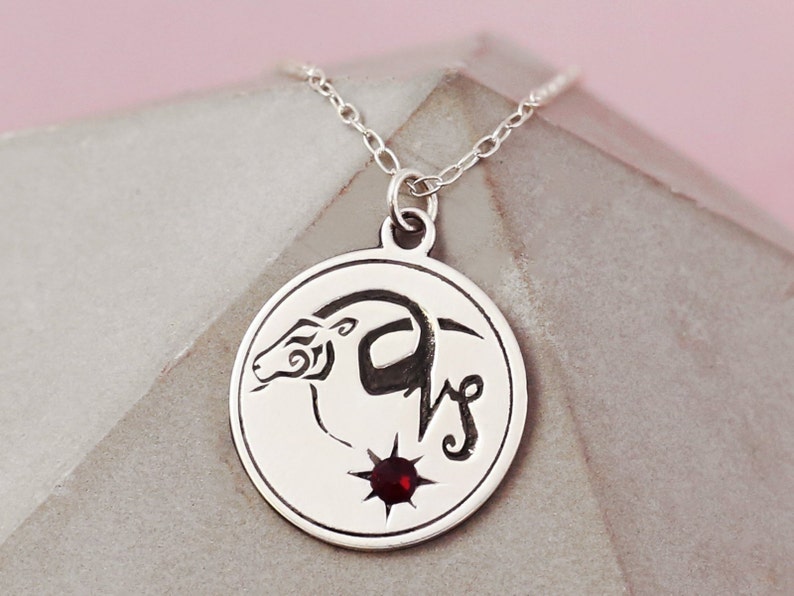 A bold charm for the disciplined and independent Capricorn. Cut to order by J&S Jewellery on Etsy, this charm can be personalised with either a red Garnet birthstone for January born Capricorns or a blue Sapphire birthstone for December-born Capricorns.
11. Aquarius: Water Molecule Necklace
Dates: 20 January – 18 February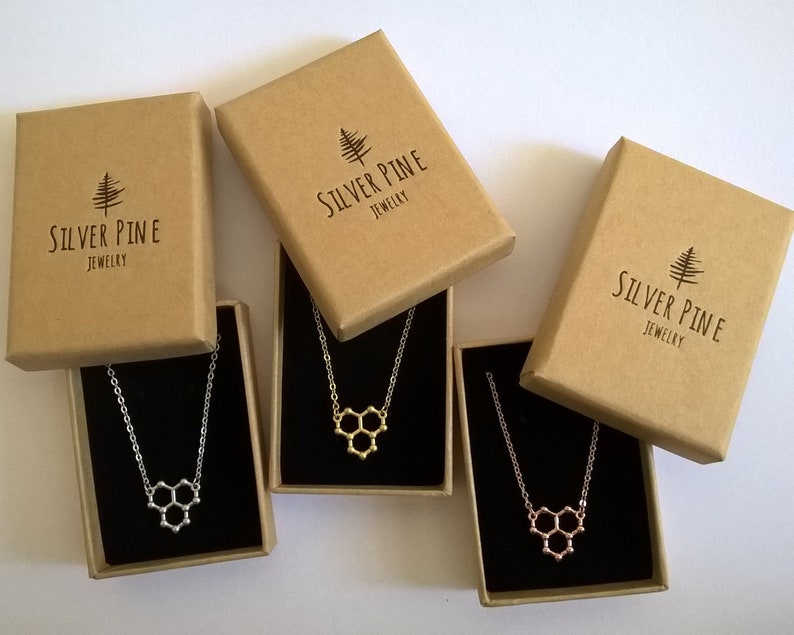 Whilst Aquarius is the last Air sign, they are known as the 'water bearers', so this water molecule necklace by Silver Pine Jewelry is sure to delight the imaginative and original qualities of an Aquarius. Available in gold, rose-gold or silver, this is a truly creative zodiac inspired charm.
12. Pisces: Silver Koi Fish Necklace
Dates: 19 February – 20 March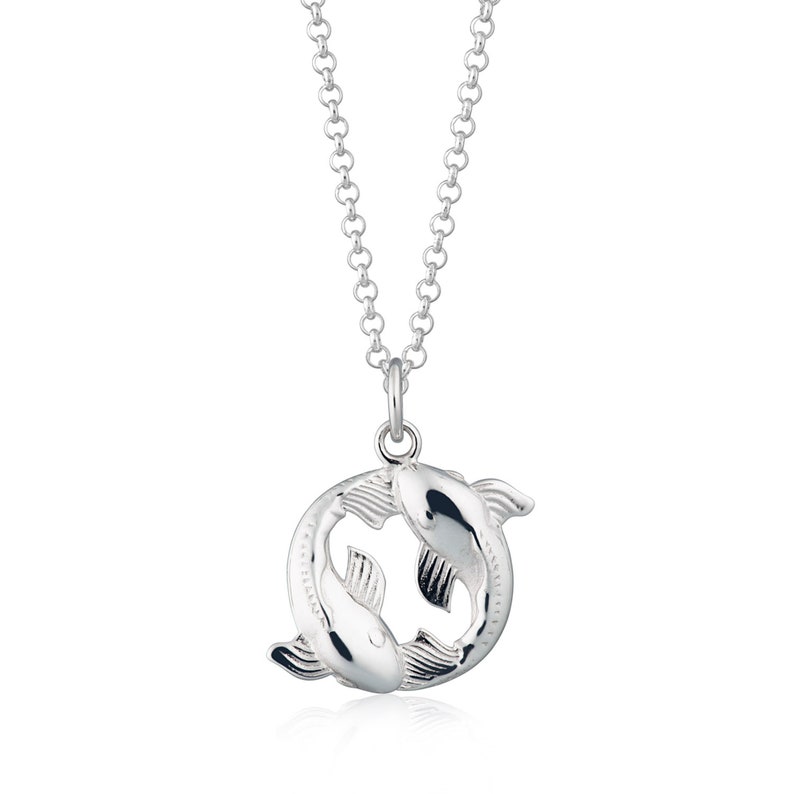 This graceful sterling silver koi fish necklace by LilyCharmed on Etsy, suits the wise and artistic nature of a Pisces. For an additional price a letter charm can be included on the necklace and the backing card can be personalised with your own message,
creating a truly personal touch.